Beyon Money Checkout Delivered in Partnership with Ottu, a Leading Financial Technology Company
Pioneering a New Era in Online Payments in the Kingdom of Bahrain
Beyon Money, part of the Beyon Group, has launched Beyon Money Checkout, an innovative online payment acceptance solution for corporates and businesses in Bahrain. Delivered in partnership with Ottu, a leading financial technology company, the solution is reshaping the landscape of merchant services in Bahrain and other Middle Eastern regions.
This collaboration with Ottu will support the expansion of Beyon Money's services by empowering merchants in Bahrain to seamlessly integrate Beyon Money Checkout for their e-commerce channels. As part of their commitment to merchant solutions, Ottu will be offering Beyon Money's payment solutions across its extensive merchant network in Bahrain and other regional markets.
Beyon Money Check Out, the new online payment acceptance solution reduces the number of steps for processing payments when compared to traditional solutions, leading to cost savings for merchants. Furthermore, the solution benefits Beyon Money users through delivering a seamless payment experience, with transactions completed instantly by simply using their phone number registered with Beyon Money, instead of entering their payment card details.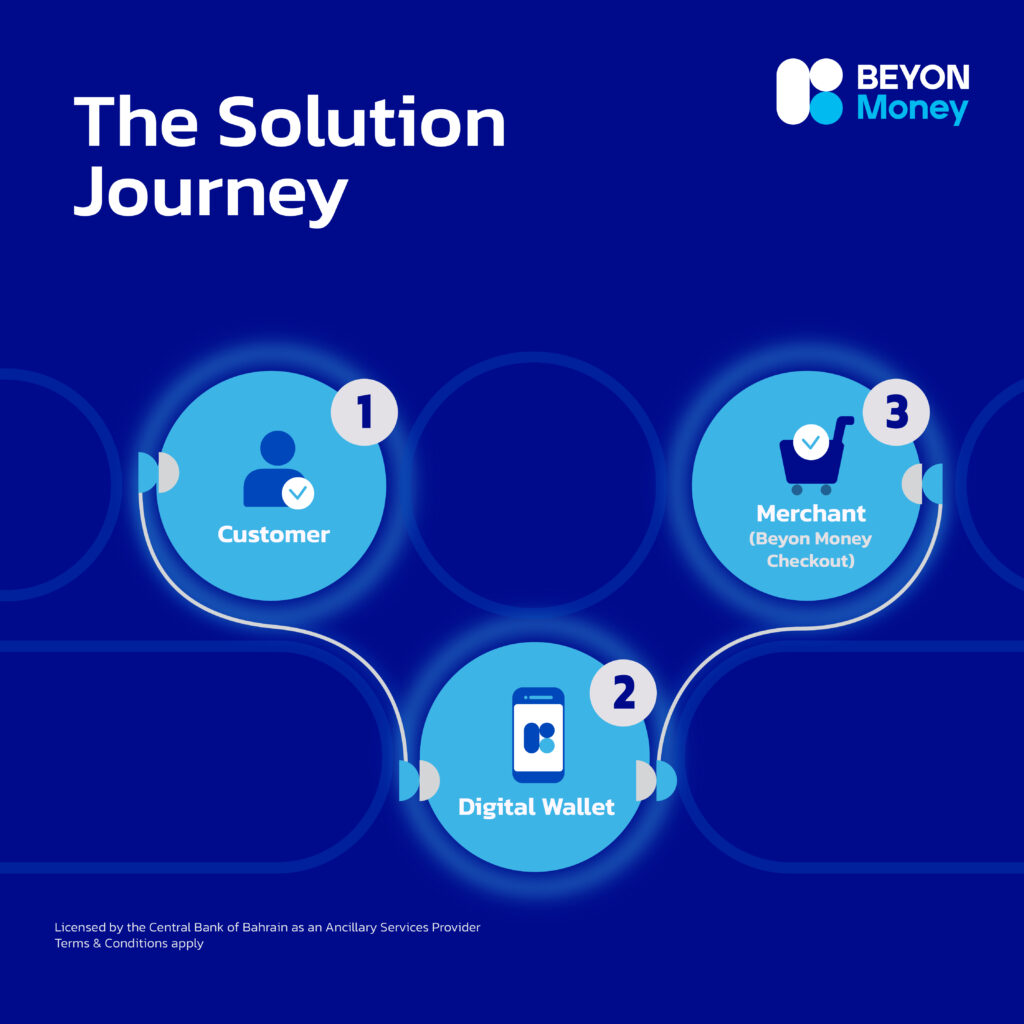 Beyon Money CEO Roberto Mancone commented, "Beyon Money Checkout leverages its digital wallet, enabling merchants to receive instant payments from Beyon Money customers, at lower costs compared to traditional card payment methods. Together with Ottu, we will empower merchants while also elevating the online payment experience for Beyon Money customers."
Speaking about this transformative partnership, Ottu CEO Talal AlAwadhi said, "This partnership is a testament to our shared vision of simplifying transactions in Bahrain, the UAE, and the GCC. Ottu will spearhead the expansion of Beyon Money's new payment service, Beyon Money Checkout, offering an advanced online payment solution that will redefine the way we conduct financial transactions."